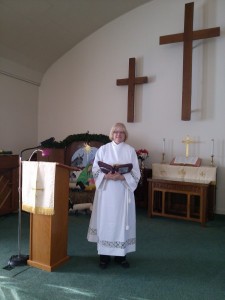 Pastor Joyce Schmidt 
First Congregational Church has been blessed to have Pastor Joyce Schmidt become part of our family. Pastor Schmidt believes in preaching the word of God, encouraging the congregation in their daily walk with the Lord, sharing her faith and walk with the Lord with all ages, and involving the youth of the church in church activities, services, youth group and special activities.
Pastor Joyce and her husband, Dr. Timothy Schmidt, have three children, Elizabeth and her husband Dan and grandchildren Noah and Amara, Nathanial and his wife Liz, and Marie.
Pastor Joyce loves preaching the Word, sharing her faith, watching Noah and Amara, working with the Youth, visiting members of the Congregation, sharing her God-given talents, such as: singing, music, cooking and needle work.
Each Sunday she welcomes members and visitors to God's House with warmth and sincerity. She reaches out to others  who may be questioning their faith, struggling with life situations, or suffering some loss.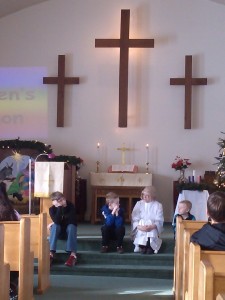 Children's Sermon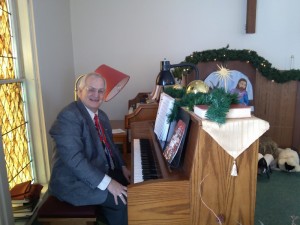 Joyce's husband, Dr. Tim Schmidt, shares his music with the congregation.