Heaven is For Real

by Todd Burpo
An illness that almost takes a child's life gives us the insight to Heaven
The Boy Who Came Back From Heaven
by Kevin and Alex Malarkey
A tragic car accident gives us hope to know God does exist and there is a Heaven.

The Harbinger
by Jonathan Cahn
Isaiah 9:10 – a curse on ancient Israel and is it possible a curse on the United States of America?

To Heaven and Back
by Mary C. Neal, M.D.
A trip to South America changes a doctor's life.

23 Minutes in Hell
by Bill Wiese
The experience of a man who finds himself in hell.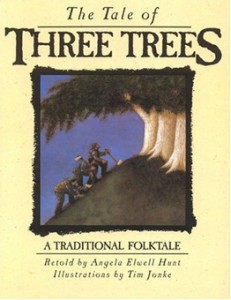 "THE TALE OF THREE TREES"
By Angela Hunt
Written 10 years ago, "The Tale of Three Trees" is a Christian book about three trees that have big dreams.
Fearless Faith   by Jack Hayford – A Bible study of Galatians and 1 and 2 Thessalonians; being used by the Bible study on Wednesday evenings.
Experiencing the Presence of God by Charles Finney – A study of what a person needs to do to come to know God – FAITH; Used by the Adult Sunday school class.
Heirs of Montana:   by Tracie Peterson – A series of Christian historical fiction: Land of My Heart; (Book 1),  The Coming Storm; (Book 2),  To Dream ANew ; (Book 3),  The Hope Within; (Book 4) Excellent reading!
Annie's People:  by Beverly Lewis – A series of Christin fiction about the Amish culture: The Preacher's Daughter, (Book 1), The Englisher, (Book 2), The Brethren, (Book 3)  Excellent reading!